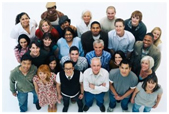 The Company
Domus Management Company ("DMC") was established in 2007 to provide efficient and effective property management services, specializing in affordable housing properties. DMC also manages commercial and market rate properties. These services include accurate and timely financial and management reporting, and superior maintenance procedures that identify the properties short term and long term physical needs in an effort to ensure the complexes receive superior maintenance both inside and out. Detailed screening is performed on all applicants and residents to ensure any applicable government, state and/or local requirements are met initially and on an on-going basis.
The principals and executive members of DMC offer a combined total of over 50 years of affordable housing property management experience, including Section 42, Rural Development, HCD and HUD projects. And, with offices located in Lodi and Irvine, California this provides a base for both Northern and Southern California coverage.
DMC's employee training program and effective supportive supervision ensure all properties are managed by informed, motivated and empowered staff members who care about the property they are entrusted to oversee and its most valuable asset, our residents.
DMC is committed to long-term asset management and resident services that ensure all housing complexes, especially those subsidized by government programs, contribute to their communities and partner with agencies and other area community services that specialize in serving the needs of low income families and seniors. DMC focuses on providing all owners with every aspect of affordable property management with experienced assistance in interacting with all major federal, state and local government agencies, easily provide all required documents as well as producing timely and realistic budgets, coordinate and conduct all necessary maintenance and capital repairs, produce excellent inspection results, and positive annual return to all owners.
DMC also offers innovative and practical solutions to challenging lease ups and marketing activities. Our experience gives us the ability to effectively lease-up properties on time with screened qualified residents.
DMC is an affiliated company with Domus Development, LLC an affordable housing developer with offices in Sacramento and Irvine, California. The principals of Domus Development have over 50 years of combined affordable housing experience.
Domus Development received numerous awards for building energy efficient, innovative multi-family housing.


Our Services
We believe in the basics of sound property management. This philosophy sounds simple and elementary, but we have found that there are no shortcuts to success. You must adhere to the following basic techniques: